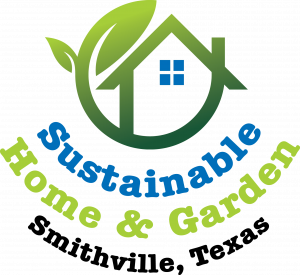 Smithville Sustainable Home and Garden Event
10am - 3pm, 100 block Historic Downtown Main Street                                                                                                                                                    Housing Roundtable                                                                                    2pm - 3pm, First National Bank Community Room, 312 Main St.

Keep Smithville Beautiful (a committee of the Smithville Area Chamber of Commerce) presents the Smithville "Sustainable Home and Garden Show" on Saturday, October 1 from 10 am to 3 pm. Join us to discover how you can invest in home and garden improvements that will also save you money and reduce your home's impact on the planet. Learn more about xeriscaping, composting, and landscaping for habitat. Get the information you need about rain catchment systems and weatherizing your home. Vendors, speakers, and demonstration projects will make it a fantastic day. Free to attend! Sponsorships are available.
And don't forget about the "Housing Roundtable" that day from 2 pm to 3 pm at First National Bank (312 Main Street).
Virtual presentations and other resources are available below. Many thanks to our SPEAKERS! They provide a wealth of information and are available for you to contact if you have more questions. Virtual presentations from 2020 and 2021 are archived on this website for even more great information.
The Keep Smithville Beautiful Volunteer Committee thanks our speakers, April Daniels – the magic behind the presentations, the businesses and organizations that will be at the event from 10-3 on October 1, and everyone who is interested in coming out to the event and watching these videos.
And thanks especially to the SPONSORS, who have made the event possible and have provided enough funds to be able to install a sustainable project in Smithville. To help us decide what to do with the proceeds from this event, please click on this survey: https://www.surveymonkey.com/r/KSB2022 (Want to sponsor a project? Please register as a sponsor: https://smithvilletx.chambermaster.com/eventregistration/register/8326
READ MORE IN OUR "WELCOME TO THE 2022 SUSTAINABLE HOME AND GARDEN EVENT" SECTION.