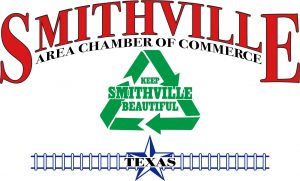 The Keep Smithville Beautiful Committee of the Smithville Area Chamber of Commerce is dedicated to the beautification and environmental friendliness of Smithville.
Keep Smithville Beautiful (KSB) works with many community partners to beautify our parks, streets and community.
Examples of KSB Projects:
City Wide Clean Up: KSB partnered with the City of Smithville to clean up the town, helping collected several tons of trash from Smithville residents.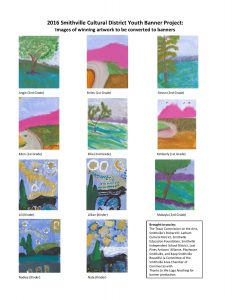 MAIN STREET BANNER PROJECT. The Banners were created based on the artwork of 11 Smithville ISD students at Brown Primary Elementary. Many thanks to all the partners who made this possible including the Smithville Chamber of Commerce-Keep Smithville Beautiful Committee,  Lost Pines Artisans' Alliance, City of Smithville, Smithville Independent School District and Smithville Education Foundation and to the Texas Commission on the Arts for supporting this project.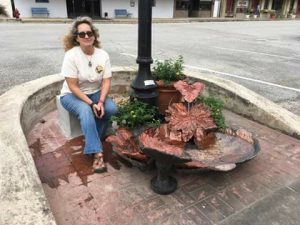 Sculpture on Main Project: KSB has partnered with the Richard D. Latham Cultural District of Smithville, Texas to bring sculptures to Smithville's historic Main Street.  Artists install sculptures along the Main Street corridor, displayed for one year, which will serve as a draw to arts tourists and will beautify Main Street.