ECO/PHOTO FEST 2021 - ONLINE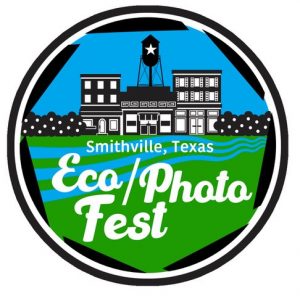 Eco/Photo Fest 2021: 8/28/2021 Kick Off, 10am to 12pm, downtown in the RR Park
Last year, Eco Fest merged with Photo Fest kicking off a virtual conference that focuses on the connection between photographic instruction and relatable topics in the environment, ecological systems, and outdoor tourism. Thanks again to all the fantastic speakers. Their presentations are archived here: https://www.smithvilletx.org/eco-photo-fest-2020/
This year, we again have some truly remarkable presentations that will help showcase the world around us and how we can become better observers and photographers of everything we see and experience.
Many thanks to our SPEAKERS! You can watch their videos below. We are also grateful to them to participating as panelists on the Q&A sessions that were recorded live.
READ MORE IN OUR WELCOME TO ECO/PHOTO FEST 2021  SECTION.
PHOTO CONTEST
(Photo contest runs from 8/28-9/12 at midnight):
REGISTER FOR PHOTO CONTEST HERE
DOWNLOAD PHOTO CONTEST INFORMATION HERE
Photo contest winners will receive prizes - be sure to participate and have fun!

TITLE SPONSOR: WJC CONSTRUCTORS