The Smithville Area Chamber of Commerce is continually updating our website and our Facebook page: @SmithvilleAreaChamberOfCommerce.
If you need help or assistance or guidance, give us a call at 512-237-2313 or send us a message: april.daniels@smithvilletx.org 
Click on the links below for information on restaurants in our area that are offering curbside/takeout options or for information on SBA Loans, Texas Workforce Commission issues and school closings/lunch program information.  We are here to help!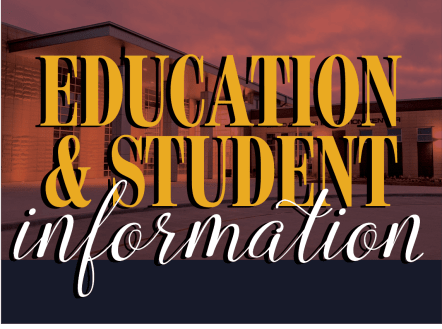 SMITHVILLE ISD ANNOUNCEMENTS:
JULY 6, 2020: SUMMER SPORT SPECIFIC INSTRUCTION FOR HIGH SCHOOL STUDENTS ONLY WILL RESUME MONDAY, JULY 13th.
***Schedule could change due to COVID-19
Smithville Athletics – 2020 Summer Strength & Conditioning Workouts
Smithville ISD will follow all local, state, and UIL requirements. Smithville ISD will continue to monitor the Texas Department of State Health Services dashboard. The safety of your child and the staff of Smithville ISD is our greatest concern and all ensuring health protocols will be followed.
JULY 2, 2020:
Governor Abbott Establishes Statewide Face Covering Requirement, Issues Proclamation To Limit Gatherings
Governor Greg Abbott issued an Executive Order on July 2, 2020 requiring all Texans to wear a face covering over the nose and mouth in public spaces in counties with 20 or more positive COVID-19 cases, with few exceptions. The Governor also issued a proclamation giving mayors and county judges the ability to impose restrictions on some outdoor gatherings of over 10 people, and making it mandatory that, with certain exceptions, people cannot be in groups larger than ten and must maintain six feet of social distancing from others.   SEE ORDER HERE
JUNE 26, 2020
Governor Abbott's Orders
Governor Abbott issued Orders yesterday and today regarding Texas businesses in an effort to slow the spread of the Coronavirus.  As of today, the following business types are specifically impacted by the new Orders:
• All bars and similar establishment that receive more than 51% of their gross receipts from the sale of alcoholic beverages are required to close at 12:00 PM today. These businesses may remain open for delivery and take-out, including for alcoholic beverage, as authorized by the Texas Alcoholic Beverage Commission (TABC).
Restaurants may remain open for dine-in service, but at a capacity not to exceed 50% of total listed indoor occupancy, beginning Monday, June 29, 2020.
Rafting and tubing businesses must close.
Outdoor gatherings of 100 or more people must be approved by local governments, with certain exceptions.
Any new phases of business re-openings that were previously planned have been canceled.
June 25 Executive Order regarding pausing additional phased re-openings:  https://gov.texas.gov/news/post/governor-abbott-announces-temporary-pause-of-additional-reopening-phases
June 26 Executive Order regarding specific types of businesses to close or reduce capacity:  https://gov.texas.gov/news/post/governor-abbott-takes-executive-action-to-contain-spread-of-covid-19
See all of the Governor's Orders at: https://gov.texas.gov/
Additionally, Orders have been issued limiting outdoor events (as determined by local officials) and cancelling elective surgeries in four Texas counties:
https://gov.texas.gov/news/post/governor-abbott-issues-executive-expanding-hospital-capacity-order-suspends-elective-surgeries-in-four-texas-counties
The Chamber is reaching out to Smithville restaurants and will create and disseminate an updated list of restaurant hours at our online shopping guide: www.shopinsmithville.com or visit the Chamber website where we have a page dedicated to COVID-19 resources.
ECONOMIC DEVELOPMENT MINI-GRANT
APPLICATION - Submit beginning May 25, deadline is June 19 (1ST ROUND)
2ND ROUND - DEADLINE IS JULY 3rd
_____
Smithville Area Chamber of Commerce Presents the Following Webinars:
Smithville ISD announces all school campuses closed through the end of the school year: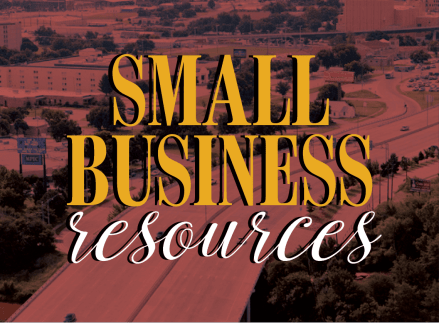 Important Information From Gov. Greg Abbott:
Governor Abbott has announced that all schools (public, private, charter, colleges/universities) will remain closed through the end of the 2019-2020 school year.
Governor Abbott has released Executive Orders regarding re-opening Texas businesses and State Park openings.
See those Orders here:  https://gov.texas.gov/  (NOTE:  Orders are being updated now so check back and refresh page if needed)
Texas Re-Opens Retail Businesses for "Retail to Go":  Today, April 17, 2020, Governor Greg Abbott signed an Executive Order authorizing the re-opening of retail businesses. Review the DSHS guidance on how to re-open safely for both employees and customers here:  https://www.dshs.texas.gov/coronavirus/docs/ReOpenedRetailGuidance.pdf
Paycheck Protection Program:
The Treasury Department and the Small Business Administration (SBA)
have provided guidance on the Paycheck Protection Program at the following sites:
HUD (Homeowners Info):
Help is a Phone Call Away > HUD-approved housing counseling agencies are available to provide you with the information and assistance you need to avoid foreclosure. Call 888-995-HOPE (4673) to speak with an expert about your individual situation.